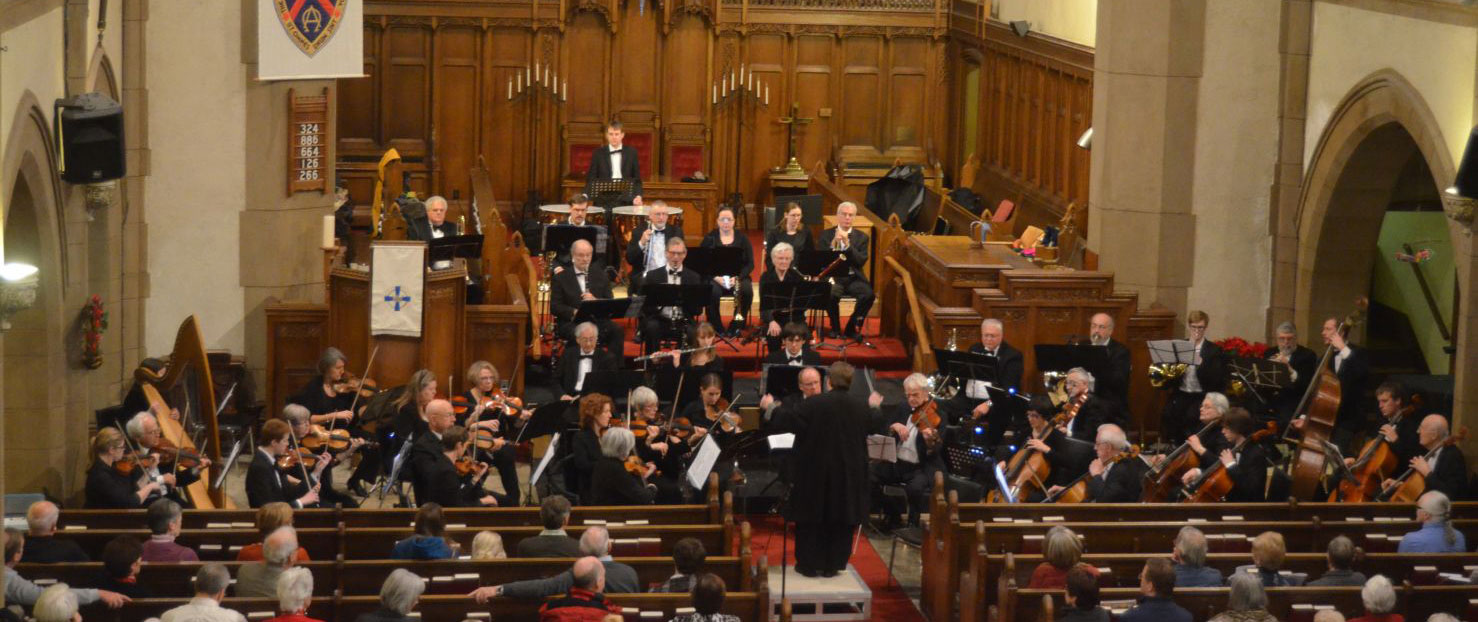 Next concert — Sunday January 27, 2019 at 3:00 pm
A Jewel in the Valley
Sunday January 27, 2019 at 3:00 pm at St. Paul's United Church, 29 Park St. W., Dundas (corner of Cross and Park Streets)
Reception afterwards — meet the musicians.
Wolfgang Amadeus Mozart: Overture to Die Entfuhrung aus dem Serail
Johann Hummel arr. Brown: Concertante
Richard Strauss: Serenade in E Flat major, Opus 7
John Burge: Canadian Shield (dedicated to Elizabeth Webster)
Giovanni Gabrieli: Canzoni per Sonare No. 2
Robert Smith: Isle of Calypso (soloist Azriel Ashmore, English Horn)
Laura Thomas: Synchroma
Karl Jenkins: Palladio-1st mvt.- Allegretto
Wolfgang Amadeus Mozart: "Adagio" from the Clarinet Concerto in A (soloist Hannah Thompson, Clarinet, HAALSA Student Soloist Winner)
Emily Diemer: Symphony Antique
Admission is free. DVO gratefully accepts donations, and tax receipts are provided for donations of $10 or more.
DVO is comprised of talented amateur musicians from the Hamilton area. The ensemble presents three major public concerts each year and performs at Hamilton retirement homes. Audience members are welcome to meet the musicians at the post-concert reception. The venue is wheelchair accessible.
More information about concerts past, present, and future →
---
Dundas Valley Orchestra
Laura M. Thomas, B.Mus., M.F.A., Music Director
The Dundas Valley Orchestra provides amateur musicians the opportunity and joy of performing orchestral music. Musicians of all ages improve their skills and share this talent by performing community concerts and free concerts at community institutions such as nursing and retirement homes.
More information about the orchestra →
DVO Student Composer Competition
We hold an annual student composer competition.
More information about our annual competition for student composers →
---
Partners
Financial Supporters