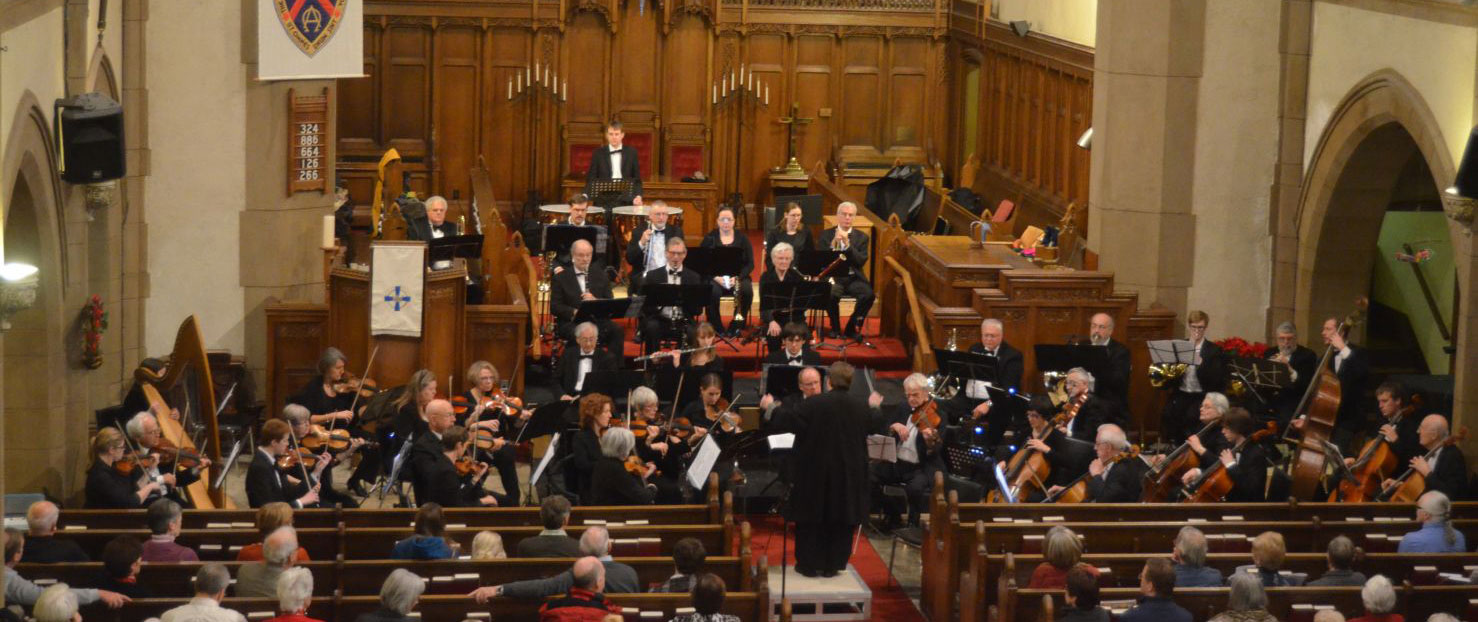 Next concert — January 28, 2018 at 3:00 pm
An Afternoon at the Opera
Sunday January 28, 2018 at 3:00 pm at St. Paul's United Church, 29 Park St. W., Dundas (corner of Cross and Park Streets)
Reception afterwards — meet the musicians.
G. Handel, arr. A. Luck: Largo (from "Xerxes") with Steve Burditt, Euphonium
Mozart: Smanie implacabili (from "Così fan tutte") with Rebecca Cuddy, mezzo soprano
G. Puccini: Quando m'en vo (from "La Bohème) with Tessa Victoria Laengert, soprano (HAALSA Soloist-repertoire)
Delibes: Sous le dôme épais (from "Lakmé") with Tessa Victoria Laengert, soprano and Rebecca Cuddy, mezzo soprano
Offenbach: Barcarolle (from "Tales of Hoffman") with Jennifer McKillop, soprano and Rebecca Cuddy, mezzo soprano
Saint Saëns: Violin Concerto No. 3, 1st mvt. with Amelia McNiven Fontana, Violin (DVO—HAALSA Young Musician Award winner)
Admission is free. DVO gratefully accepts donations, and tax receipts are provided for donations of $10 or more.
DVO is comprised of talented amateur musicians from the Hamilton area. The ensemble presents three major public concerts each year and performs at Hamilton retirement homes. Audience members are welcome to meet the musicians at the post-concert reception. The venue is wheelchair accessible.
More information about concerts past, present, and future →
---
Dundas Valley Orchestra
Laura M. Thomas, B.Mus., M.F.A., Music Director
The Dundas Valley Orchestra provides amateur musicians the opportunity and joy of performing orchestral music. Musicians of all ages improve their skills and share this talent by performing community concerts and free concerts at community institutions such as nursing and retirement homes.
More information about the orchestra →
---
Partners
Financial Supporters