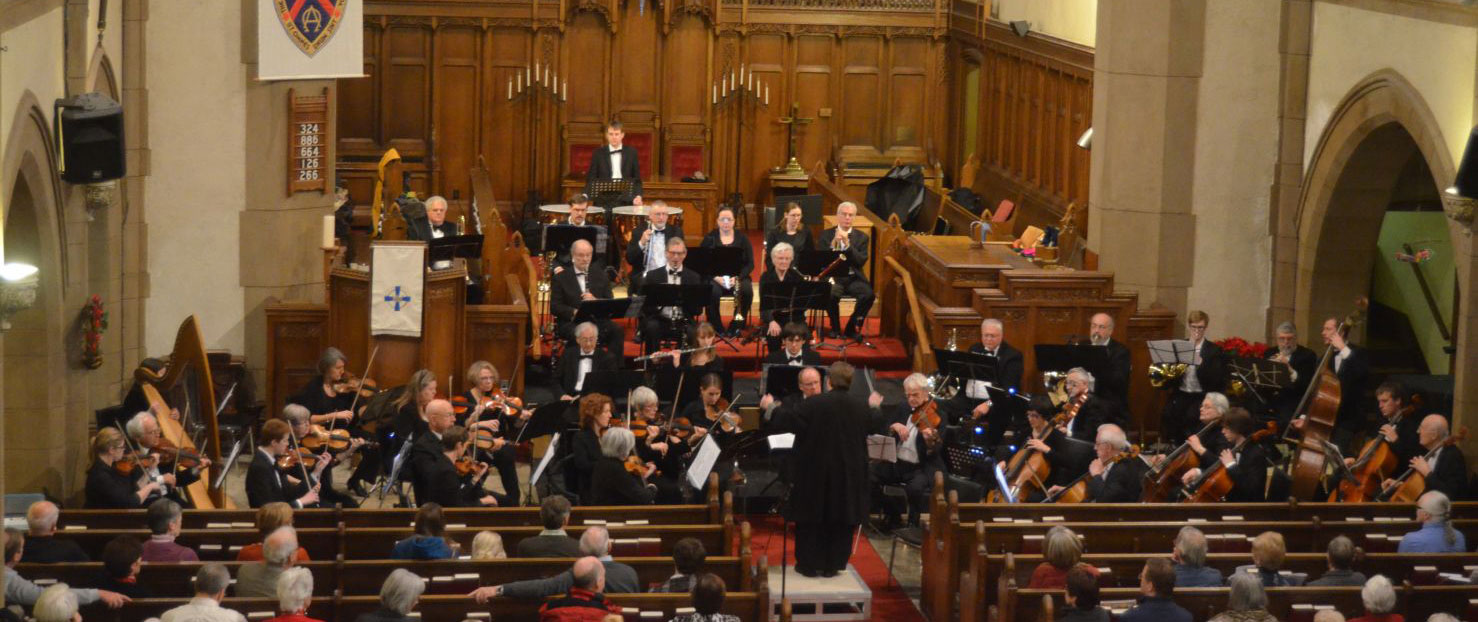 Next concert — November 12 at 3:00 pm
Fall Fair
Sunday November 12, 2017 at 3:00 pm at St. Paul's United Church, 29 Park St. W., Dundas
Reception following concert.
Godfrey Ridout: Fall Fair
Joseph Kosma, arr. A. Reed: Autumn Leaves
Robert McBride: Pumpkin Eaters Little Fugue
Antonio Vivaldi: L'Autumno (from "The Four Seasons") (Soloist: Suhashini Arulanandam, Violin)
Peter de Rose: Autumn Serenade
Ralph Burns and Woody Herman: Early Autumn
Scott Whittington: City of Waterfalls (World premiere)
Edward Elgar: Nimrod (from "Enigma Variations")
Thomas Bidgood, arr. L. Thomas: Vimy Ridge March
Admission is free. DVO gratefully accepts donations, and tax receipts are provided for donations of $10 or more.
DVO is comprised of talented amateur musicians from the Hamilton area. The ensemble presents three major public concerts each year and performs at Hamilton retirement homes. Audience members are welcome to meet the musicians at the post-concert reception. The venue is wheelchair accessible.
More information about concerts past, present, and future →
---
Dundas Valley Orchestra
Laura M. Thomas, B.Mus., M.F.A., Music Director
The Dundas Valley Orchestra provides amateur musicians the opportunity and joy of performing orchestral music. Musicians of all ages improve their skills and share this talent by performing community concerts and free concerts at community institutions such as nursing and retirement homes.
More information about the orchestra →
---
Partners
Financial Supporters